"Everyone Becoming A Disciple Of Christ"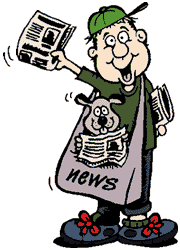 Announcements and Notices

8831 W Bradshaw St, Homosassa, FL 34448, Tel: (352) 628-4083 • Fax (352) 628-9086
---


---
STOP After your meeting is over, stop and check that all lights and fans are off.
LOOK Look to make sure everyone has their
belongings and has left the building before you….
LOCK Lock the doors
Thank you!!
---

WELCOME BAGS

First United Methodist Church offers Welcome Bags for this very purpose! We have contacted local merchants in the area who have agreed to donate items of interest and education to FUMC and be a part of this ministry. Items that FUMC will be donating are a tri-fold with committees, ministries, small groups, and more important information such as worship times, and even a "special come worship with us" invitation.

Some of the vendors participating with us are Pizza Hut, Homosassa Wildlife Park, Yanni's Restaurant, Mr. King's, Sugarmill Restaurant, Dr. Swanson, 7 Rivers Regional Medical Center, Citrus Memorial Hospital, Oak Hill Hospital, Ralph Siegel/Travel Agent, Gail Cooper/Realtor, Will Construction, Publix, Homosassa Wal-Mart, Rich Design Flowers, Publix Pharmacy, Citrus County Chamber of Commerce, Homosassa Butterfly, Goin' Postal, Oysters Restaurant, Justin Case Automotive, Citrus County Sheriff's Office, Midway Animal Clinic, and Senica A/C.

More items are added as the list of vendors grows. If you know of a business or are a business who would like to participate in this ministry, please contact Barbara Jackson at 382-2705.

You can reach out to your new neighbors by giving them a bag to welcome them to the area. Don't forget to let them know you are from FUMCH and you want to invite them to a Sunday service at 8:00, 9:30, or 11:00 a.m.

8/22/13
---

PRAYER CHAIN REQUESTS
As you know we have a prayer chain of wonderful volunteers that notify each other by phone or through email to pass along your requests for prayer. To better help you, please fill out the form below and leave in my mail slot. Thank you – Theresa
I ask for your prayers for ___________________________________________
_________________________________________________________________
---
To comment or add information to this web site, contact the webmaster

Last Updated 01/16/2014 06:51 PM